Featured PTO Sponsored Events:

Run the World with ICSAtlanta 2023
This is a family friendly event intended to promote wellness and a sense of community.
Who:

The entire community, hosted by the ICSAtlanta PTO!

What:

Chip-Timed 5K followed by a 1 mile Fun Run

When:

Sunday, March 5, 2023, 8:30 a.m. – 11:30 a.m.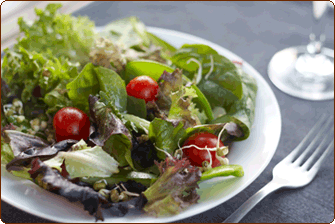 Teacher & Staff Appreciation Potluck
February 8, 2023
Please sign up to bring in Spectacular Salads for our teachers and staff to enjoy. The entire staff is so appreciative when our generous parents spoil them!
SignUpGeniuses:
Spirit Night @ Peachy Corners Café
February 7,  3:00 – 8:00 p.m. 
Located in Spalding Center: 6365 Spalding Drive, Suite D, Peachtree Corners, GA
Who's ready for some yummy bubble tea?! Or maybe a smoothie, coffee, or sandwich? Peachy Corners Café has been a big supporter of ICSAtlanta, and they are continuing that tradition by hosting our February Spirit Night event! By stopping in at their Peachtree Corners location on Tuesday, February 7th, between 3pm-8pm, you can support both our PTO and Peachy Corners Café with your purchase. Just let them know prior to paying that you are there for ICSAtlanta, and be sure to thank them for their continued support of our students and school!
PTO Membership Meeting
February 7, 2023
7:00 – 8:00 p.m.
Don't miss our third meeting of the school year! Sip your Peachy Corners bubble tea while listening to what we've been up to and what's coming next.
Google Meet Link: https://meet.google.com/kjm-anaz-noi
Or dial: (US) +1 682-235-7592 
PIN: 921 172 115#
Second Annual PTO Virtual Silent Auction
We need items to put up for auction!
If you'd like to donate big ticket items, such as a vacation stay, tickets to a sporting event, or even get with a group and donate a themed basket, please sign up!
We need all completed baskets by February 15, 2023.
Bring in your used Uniforms!
Both Campus Lobbies
It's time to clean out the closets of all those outgrown uniforms and make room for bigger ones! Bring in your gently used uniforms and place them in the donation box located in the lobby. No holes or stains, please!
We will be selling gently used uniforms on Sunday, March 5, from 9:00 – 11:30 a.m., at Webb Bridge Park. Come shop for uniforms that fit! 
Shirts, pants, shorts, and scooters will be just $5.
Jackets, sweaters, jumpers, and spirit wear will be $10. 
The ICSAtlanta Parent-Teacher Organization (PTO) is about parents, teachers and staff members working towards a common goal:
Creating a better school and educational experience for our children!
Find Out How You Can Get Involved:
Are You a Photographer? We Need You!
The PTO is still looking for a Photographer to hold additional Mini Photo Sessions. 
If you are a photographer, and you would be willing to donate one or two weekends to photograph ICSAtlanta families, please let us know by emailing the PTO!